posted by jordan

July 9. 2015
If you want to see how Marketplaces Inc platform works and try out a few of the features yourself its best to have a look around the demo site.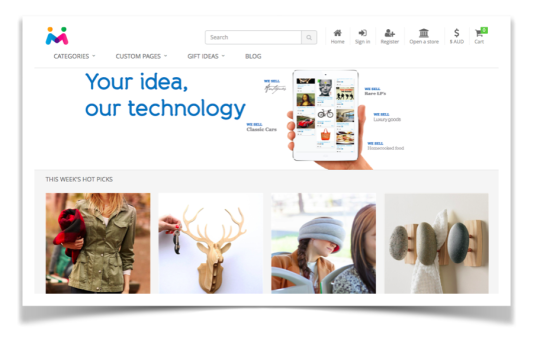 Once on the site you can have a look around as though you were either a buyer or a seller. For the sake of this article lets assume you were someone looking to buy a particular product. The easiest way to do this is to use the search function and type in what you are looking for. In this instance we search for "blankets"


The platform will search through all sellers listings that have the word "blankets" in the description and summarizes them as shown below. In this instance there are three listings that have the word "Blankets" in the description.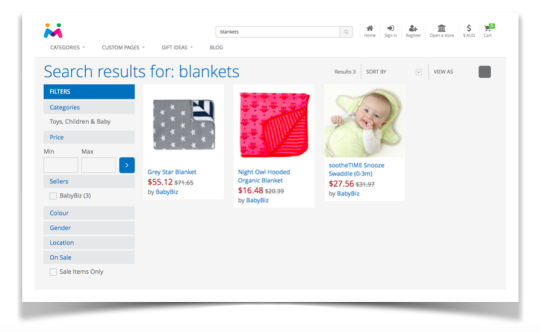 You can see that there is a photo, a brief description, the price and the name of the seller. There are advanced search options available as well but If you want more information on one of the listings shown simply click on the photo. In this instance the Grey Star Blanket.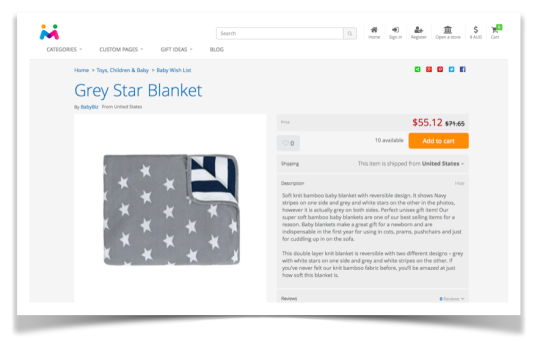 Here we can see a more detailed description of the product and the all important Add to cart button. The screen also provides some quick glance information such as an inventory count to see if the product is in stock or not. The origin of the product to determine shipping requirements. A button where, if you were a registered user you could add the product to a favourites list. Reviews of the product and questions to the seller. Plus a link to the sellers profile.
The standard
Marketplaces Inc. platform
provides these five sections as standard. As the administrator of the marketplace you determine which of these sections you wish to use and the seller provides the data for each section.
In this example the administrator has allowed shipping prices to be quoted and the seller has provided freight prices to various destinations. To view these a buyer just has to click on the small arrow to the right of the Shipping line. Once done, shipping prices for each product will appear.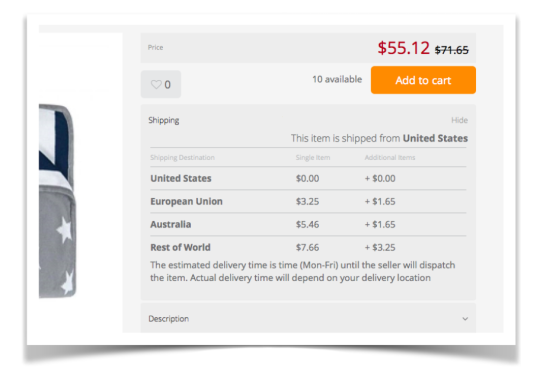 This concludes the brief overview of how to search for a product from the search bar, view a product and view shipping details in the demo marketplace.
If you have more questions or would like to know how we can help you build your own marketplace please contact me on
[email protected]
I'd be happy to answer anything you ask me.